Intimate ~ft. Mike Kohlgraf
album:
Carol Sue
genre:
»»--(¯`v´¯)=>>
streams:
134
"Intimate"  To be close to you is like a dream come true  When you whisper in my ear   All the love my dear...  Be my Valentine - send me all of your love....
Mike Kohlgraf and I.. have known each other for about 10 years now~ We finally made a song together!  Mike, thank you for allowing me to write and sing to...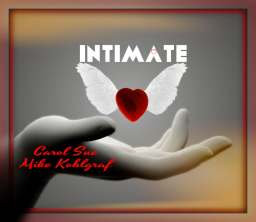 Tags