I Need You ~ft. Mike Kohlgraf
album:
Carol Sue
genre:
»»--(¯`v´¯)=>>
streams:
75
~I Need You~   I can save myself from the demons in the world.  Save myself from the devil in disguise.    But I can't save myself from you, I need you in...
2019 Music + production by Mike Kohlgraf.  Lyrics and vocals by Carol Sue Kirkpatrick.   We hope you enjoy and thank you for listening!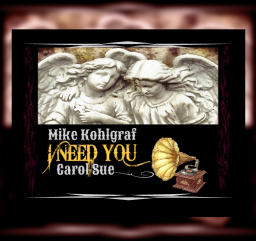 Tags