Heart + Soul ~ft. Mike K.
album:
Collaborations
genre:
»»--(¯`v´¯)=>>
streams:
35
creation date:
2019-10-24
"Heart + SouL"  (Heart and soul.. Heart and soul...) Patience is a virtue best used upon myself.  I'm not seeking fame and fortune, I just enjoy being...
»»--(¯`v´¯)=>>  2019 Music by Mike Kohlgraf.  Lyrics + vocals by Carol Sue Kirkpatrick.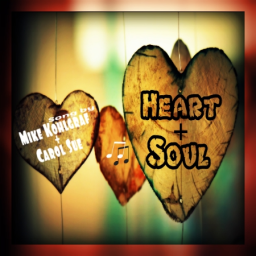 Tags