Everything Will Be Okay~ featuring Mike Kohlgraf + Carol Sue
album:
Collaborations
genre:
»»--(¯`v´¯)=>>
streams:
39
creation date:
2023-11-12
EVERYTHING WILL BE OKAY  Everything will be okay.  Everything will be okay.   Don't go down to the level.     That turns an angel into a devil.  What a...
Thank you for visiting!  Feeling better and thought it time to share this newer song from Mike-K and myself!    ©2023 Everything Will Be...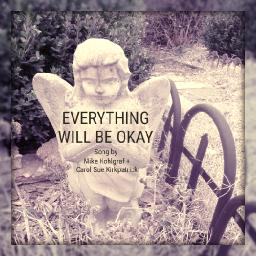 Tags