It's Clear ft. Kerrin Rustemeyer
album:
Collaborations
genre:
rock
streams:
56
creation date:
2023-05-22
It's Clear Ah ya standing on line I see you there You see me eyeing you and your paper You wanna kick me in the shin I wanna kick back then again Where is...
Kerrin performed this soundtrack for me. I recorded the vocal a few weeks later and mastered it. My aggressive activist side..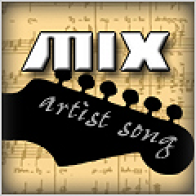 Tags