album:
Foolish Heart
genre:
rock
streams:
15
purchase:
wav, 42.5MB, 00:04:12
Foolish HeartWords by Dave MolterMusic by Dave Molter and Wayne SomervilleCopyright 2109 Dave Molter Music. All rights reserved.Verse 1I've been tryin to...
Everyone feels like a fool sometime. If you have ever tried to get the attention of someone who doesn't notice you,  you will relate to these lyrics. The...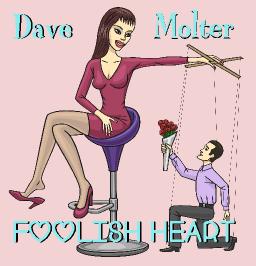 Tags