It's My Halloween Party (You Can Die If You Want)
Hey Frankie baby, I hear your throwing a Halloween Party tonight! That's right Drax, come on in, it's gonna be a graveyard smash!   It's my Halloween party,...
Come join Franky (Boris) and Drax (Bela) in this spooky and groovy Halloween party song! Be careful what you do here, you may not leave alive.......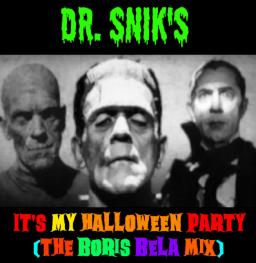 Tags