album:
Exalted Dirt
genre:
Christian Rock
streams:
9
purchase:
mp3, 24.1MB, 00:10:31
"SHAKE THIS PLACE"(Acts 4:24-31, Exodus 20:11, Psalm 2:1-2)[Acts 4:24]Hear our hearts, Lord!With a unified voiceWe call out to You.[Exodus 20:11]Absolute...
More power metal for the masses! Musically, I was inspired a little by the band Divinefire on this one, while the "shake this place" chorus reminds me of...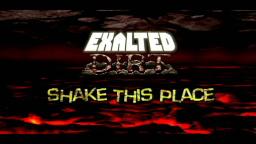 Tags