2019-08-18
By: Roger Aldridge
Posted in: Article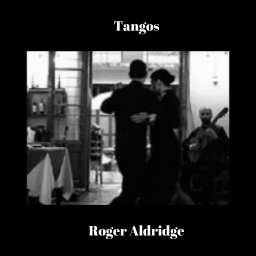 A digital album of my original tangos has been released at Bandcamp. 
I  am deeply attracted to tango nuevo and  Astor Piazzolla 's  music. My tangos are written in a personal style and are not intended to be like conventional ballroom tango music. They draw upon jazz and at times have a touch of contemporary classical. In a curious way, several musician friends have told me that they hear a  Frank Zappa  influence in some of my tangos. I suspect that is due to the humor that runs through much of my music. 
The 7-track album is $7. The music can be streamed (with the free Bandcamp app) or downloaded. As another option, individual recordings are $1 per track. Purchases help to fund new recordings of my originals. 
Here is a link to the album:  Tangos
Tags