All About You,,, [Live Record Session]
Lyrics: Come a little bit closer baby, I got somethin' that I want to say. Don't want you to miss a word of it, I been practicing all day. I can see the...
"All About You..."   Is a True Love Song...    It is the Third Track of Another Color of Gray's First Album It was Written and Composed by Steven "Gray"...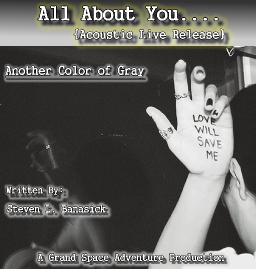 Tags