Songs For Dreams With Monica Bergo
album:
Songs For Dreams
genre:
Alternative
streams:
8
creation date:
2018-09-30
purchase:
mp3, 10MB, 00:04:05
Song For Dream Martin Valins/Monica Bergo I love the songs that you sing to me I love the music that we play  Its not clear what they are meant to be How...
Monica Bergo and I are so happy to release our song and called "Song For Dream" on Mixposure. We had such fun both writing and recording this song. It is...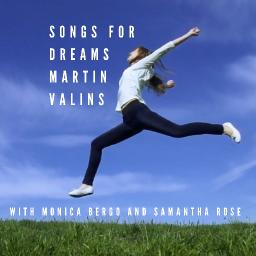 Tags