@ 40000 Garfield Rd Clinton Township, MI 48038
The band is stoked to once again play this amazing 2 day event!
Rock 4 Tots benefiting the Goodfellows' "No Child Without a Christmas"
Sunday 12/4/22 at 5:25PM for us, but why not make it an all day/all night or even an extended 2 day celebration of our blessings as we bless a needy child this holiday season?!! 
Click the link above for all the acts and performance times.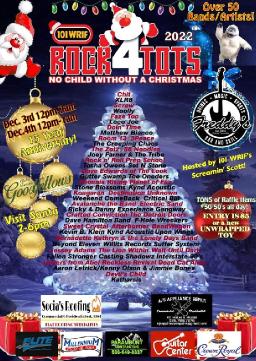 Tags