Garden of Freedom - Ron Bowes & Carol Sue
album:
First Offense
genre:
Rock and Roll
streams:
71
creation date:
2018-07-08
"Garden of Freedom" In the Garden of FreedomSo I've been toldPeople love all dayevery night they rock 'n roll No disenchantments, no one's abandonedOnly...
The pArtners in cHryme are back with another rock 'n' roller - "Garden of Freedom". Carol Sue does the biz with the lyrics and vocals. Get those socks rocked...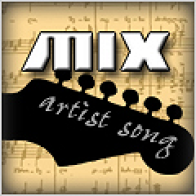 Tags