Time Marches On (Stephan Foster & Ron Bowes)
album:
NA
genre:
Mellow
streams:
39
Time Marches On (Foster - Bowes) Can you hear somebody crying? Can you feel the cold wind blow? Out there somebody is dying Someone young is growing old...
A mellow track with a Pink Floyd flavour.  Music written by Stephan FosterLyrics and vocal melody by Ron D BowesRon D Bowes: Vocals, slide guitar and lead...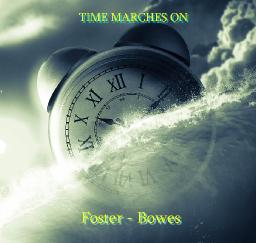 Tags