Mirrored Haze : The Cuzn's - R Bowes, F Jackson & L Reid
album:
NA
genre:
Pop Rock
streams:
20
Mirrored Haze (V1) You're hangin' like a leaf on a tree Still trying to find out who you are. How can you be ever wrong, when you're the star? That never...
Music written by Ron D Bowes - Guitars, bass and backing vocals Lyrics and vocal melody by Farrel Jackson - Lead vocals and backing vocals Lorne Reid - lead...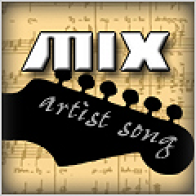 Tags