Daddy Don't Live In That New York City (No More)

2019-07-24
By: rscain
Posted in: Songs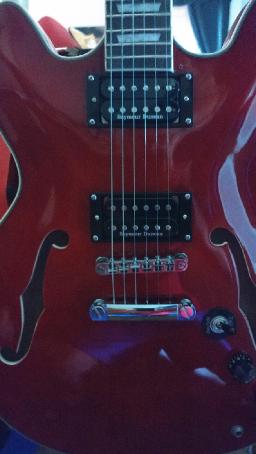 Hi folks!
I've done another Steely Dan Cover. I can't help myself, it's too much fun!
It's really not finished yet, the mix is really rough (and so are my vocals in places, yikes!)
Anyway, here 'tis:
Daddy Don't Live In That New York City (No More)
There's kind of a story within the recording of this song. The guitar I used I bought sight unseen from Amazon for $140 brand new in the box. I already had a set of Seymour Duncan pickups laying around so...
I'm telling you, this guitar sings. It's one of those magical marriages of wood and pickups that somehow goes WAY above the sum of it's parts.
My band-mates call it "The Unicorn", because things like that only exist in myths, right? 
Also: The main guitar part on the original recording was done by Larry Carlton, one of the G.O.A.T.'s. My apologies Larry.
Tags