I'm the Dreamer - Ron Bowes & Carol Sue
album:
NA
genre:
Blues
streams:
169
creation date:
2018-01-28
I'm The Dreamer  "I've always been the dreamer keeping those dreams inside  You've always been the one  to make me laugh until I cry.. silly me."   I've...
Ron Bowes - Music and production. (Bass, Guitars, Keyboard, Blues harp and drum programming)Carol Sue Kirkpatrick - Lyrics and vocals.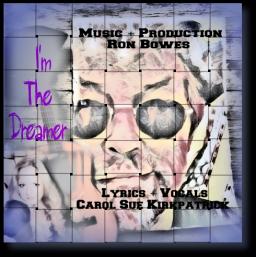 Tags