So Mean - Ron Bowes & Carol Sue
album:
First Offense
genre:
Rock and Roll
streams:
89
creation date:
2018-05-23
"So Mean" You've got a big attitude and a chip on your shoulderDid love have a bad day that you couldn't get overWhat made you so mean, what made you so...
Here is our brand new collaboration. I wrote and produced the music and Carol Sue wrote the lyric and vocal melody (grrrrrr)! We both hope you enjoy....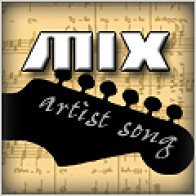 Tags