Angel's Rescue - Ron Bowes & Carol Sue
album:
First Offense
genre:
Blues
streams:
153
creation date:
2018-06-05
Lyrics~ "Angel's Rescue"  Don't drink the rage running through their veinsDon't taste the blame of the bitter news.   The angels will rescue (the angels...
The latest Ron & Carol Sue endeavour. This track is number 12 - which in my books makes an album's worth. Carol Sue has done a fabulous job on the vocal...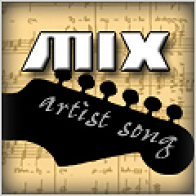 Tags