"Living the American Dream"

2014-11-30
By: truevulgarian
Posted in: New Collab Release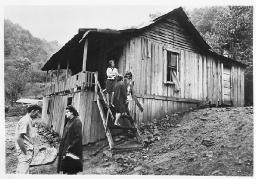 Pleased to announce the release of a new collaboration entitled, "Living the American Dream", music and lyrics co-written by Bubba Reaves and Bill Thompson of the TrueVulgarians who sang and played acoustic guitar.  David C. Deal provided drums, keyboard and all production.  David Coonrod, aka, Fenderbender played bass, with both artists providing their original musical additions.  It's posted on David C. Deal's page at www.miposure.com/david-c-deal/audio/18817/living-the-american-dream-tv-dcdeal-dcoonrod-bmoore  We hope you all enjoy it as much as we did doing it...
Bill Thompson (truevulgarian)
Tags