Scotswolfe - Mixposure.com Artist of the Month

2014-04-03
By: Admin
Posted in: News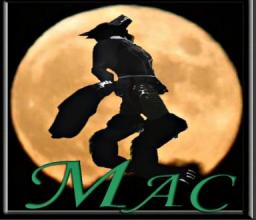 Big congrats to Scotswolfe for being the Mixposure.com Artist of the month! Stop by his page and have a listen!
Bio:
Scotswolfe being my recording persona,my real name being Jim McMurtrey.I answer to Jim or Mac.
Started picking out one finger melodies on the piano  by ear around age six.Still play by ear as I never seemed to had the patience to learn to read music.Many times I wished that I had forced myself to learn.Maybe someday yet...heh.
Began playing in bar blues/rock bands around Fort Worth in the late sixties.Moved to East Texas in the eighties where I played for several years with country/rock bands.Spent a few years in Oklahoma,then moved back to my hometown and settled here.
Finally I have the time to do what I enjoy most,composing ,creating and recording my music.
I only play keyboards,piano,organ,synths.Started using analog synths in the eighties.Now my studio consists of the bare necessities...a Casio WK-1800 as a standalone keyboard and midi controller,Computer and Mixcraft6,a very affordable and versatile recording program with virtual instruments to expand my virtual orchestra.
Stumbled across Mixposure a month back and now it feels like a second home.Friendly folks and awesome musicians here.I've posted my music on a couple of other sites,but none of them compare to Mixposure,not even close.Plan to be here for a long while .
Tags