Please congratulate Warrioth and Rowley for being named Artist Of The Month for January 2022. The duo has been on the site for quite awhile with their incredible music. "We is a tad olde worlde.
We arrived in Mexico City by train.Now living in London England.So many,many changes and new things happening.
Our interests include music ,fashion,shoes,jewelry,watches,old musical boxes,old rare books,ballet, Victoriana,trains,Egypt and Göbekli Tepe.
Our musical tastes are wide ranging.Amongst our favorites are Jewel,Dido,Fleetwood Mac,Joe Bonamassa
Mary Chapin Carpenter,Joni Mitchell,Doobie Brothers,Russ Conway,Julie London,Lionel Ritchie,Lou Reed,Frankie Vaughn and David Bowie."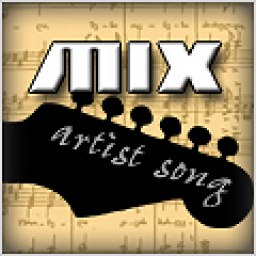 https://mixposure.com/the-jammiestbitsofjam/audio
Song Of The Month for January 2022 is from Jon Brandon 
It was suggested by Ron Bowes that we should have an Outstanding Fan Award, and that the best person on the site to receive that award should be none other than Moe Quinn ! A wonderful suggestion for a great fan. Maureen has been to practically every show, has supported the many artists, even purchasing their music. Congrats, Moe! This is well deserved!