Category: new videos uploaded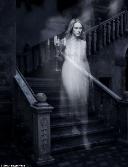 here it is Dazed said do like a sountrack type and imagine a movie, well here it is my song and the video I put together for it, more a mysterious vibe than a gore vibe, hope you enjoy.

I've just uploaded my Worlds project videos, 5 songs 5 videos, one concept, featuring TLT50 on World of Green. Cbheck them out in my YouTube section on my profile, hope you enjoy this 20 minutes music video concept.