Walkin' The Plank (Farrell Jackson and Gary Carciello)
album:
#5
genre:
Classic Rock
streams:
164
Walkin' The PlankLife seems to be movingAt a furious paceOne day endsAs another beginsBringing more tasksThan the day...
Gary sent the music over for my vocal addition. He asked for a Robert Plant vibe. Gary's cool Led Zep style of music made it much easier to imagine so, I...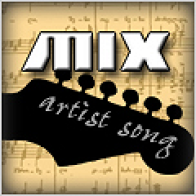 Tags