Cabriolet (Feat. Lorne Reid and Alain Levesque)
album:
TBD
genre:
Prog Rock
streams:
120
creation date:
2019-01-09
Cabriolet (V1) Riding along in a Cabriolet, in a world of Cabarets Feeling the rush of wind-swept knolls, seeing beyond the cold (Chr) Everywhere he goes,...
A proggish song idea I had. So Lorne and I went to work on it and this is the result. Credits: Farrell Jackson - songwriter, all vocals, acoustic guitar,...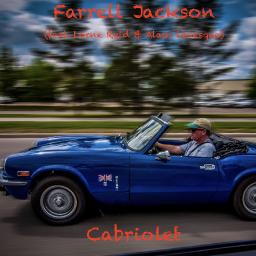 Tags