Catch A Random Tear (re-mastered)
album:
Jaxonville
genre:
Southern Rock
streams:
78
Catch A Random Tear1. I know you think I'm a pillar of strengthA tree against the windBut sometimes I'm just the weakest linkGuided by my feelings withinI...
This is an older song of mine from 2004 that I've re-mastered so I decided to post it up. It's a Southern Rock tune. I used three different guitars (LP,...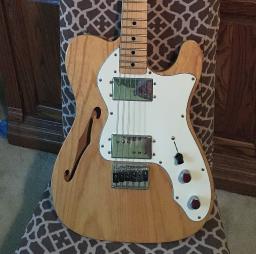 Tags