album:
TBD
genre:
Acoustic Americana Rock
streams:
10
7th Street Bridge (V1) I saw a guy who looked down on his luck. At the off ramp he stood. His cardboard sign read "give me a buck or I can work for food."...
An Americana song about a homeless guy. The production is left a little rough, dirty and unpolished....much like the subject matter. Credits : Farrell...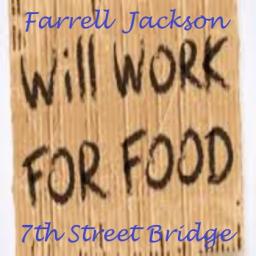 Tags