This Is My Life - Ft. wricky / Ricky Moore
"This Is My Life"   The years went by like silent trees  The birds will sing to me this time~ this time.   It's been a world's away, just like yesterday...
 (c)Music and production - wricky/Ricky Moore.   Lyrics and vocals - Carol Sue Kirkpatrick.     Beautiful music, Ricky~ thank you so much for sharing with...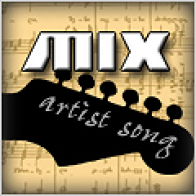 Tags