FUBAR - by Daryl Holden + Carol Sue Kirkpatrick
FUBAR  The clock ticks on the wall. The world takes a fall. Survival becomes the war.  Never had to fight before.  It's f*kd up beyond all recognition. Dirty...
Adult content Band - DelusionFUBAR (C)2022 Music + production by Daryl Holden.Lyrics + vocals by Carol Sue Kirkpatrick.All rights reserved.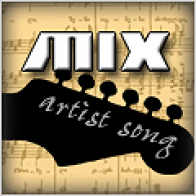 Tags