Last Day (feat. DrC and Rob Grant)
album:
TBD
genre:
Progressive Rock Ballad
streams:
19
Last Day(V1)It was just, a teenage bi-polar dayBut this one was really downNothing seemed to be workingThere was no one to talk too and I'm losing...
This is a song that DrC and I wrote. It was never intended to be a Rayon Vert song but since it involves three of us members, the sound is unmistakable. I...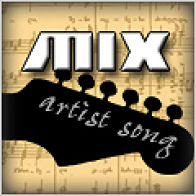 Tags