Dreams never get old ~ft. Vic Kirkpatrick + Mark Ellis
"DREAMS NEVER GET OLD"     (I'll be dreaming I bet) I can paint a picture of you In my dreams sunny and blue I can dream forever it's true when I'm dreaming...
©2002 Lyrics, music + vocals by Carol Sue Kirkpatrick.  Co-write lyrics by Vic Kirkpatrick.      10-11-06 Production + music make-over with...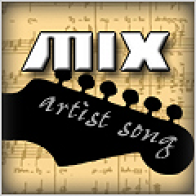 Tags